Candid partnerships that
create standout products
World-class products.
Productive relationships.
A good creative fit is everything. To us, it comes from seamless collaboration, communication and a little creative friction: that don't-hold-back kind of honest approach that challenges you to think bigger and be bolder. It's a process and a mindset that, put simply, translates to more powerful products and partnerships. (And it's a lot more fun than the stuffy, siloed alternative.)
Curiosity

Our need to ask why (and why not) drives us. To solve the most challenging business opportunities. To continually learn and improve in our work. And to not only use but contribute to the development of future-forward technologies. It also removes the fear of the "unknowns" in a project. We know there's always more to discover and more to do, and we're not afraid to figure it out as we go.

Trust

We're experts in what we do, but you're experts in you. And we know that the best work happens when people feel comfortable enough to speak openly and share honestly. So, we keep the communication flowing. It helps us be a natural extension of your team, creates transparency, and inspires camaraderie along the way. Go, team. (That means you, and us.)

Accountability

The going always gets tough. (We're realists.) But you can count on us to get you through it. Two things that help: We're as invested in your project as you are, and we don't make promises we can't deliver on.
Services
Every project is different, so services can be customized based on your project needs. Anyway, we like challenges; they keep us on our toes.
Figure out what your users really need, identify the ideal product solution, and lay out a roadmap and make it real.

Get the work done, from product discovery through launch, with a team ready to shape your idea into a razor-sharp MVP.

Accelerate time to product success with expert engineering guidance — whether you need to augment your team, audit an existing codebase or train in a specific web technology.
Check out some of our featured work to see how we make product ideas come to life.
Bringing enterprise engineering expertise to help scale a booming startup.
Product Strategy, Engineering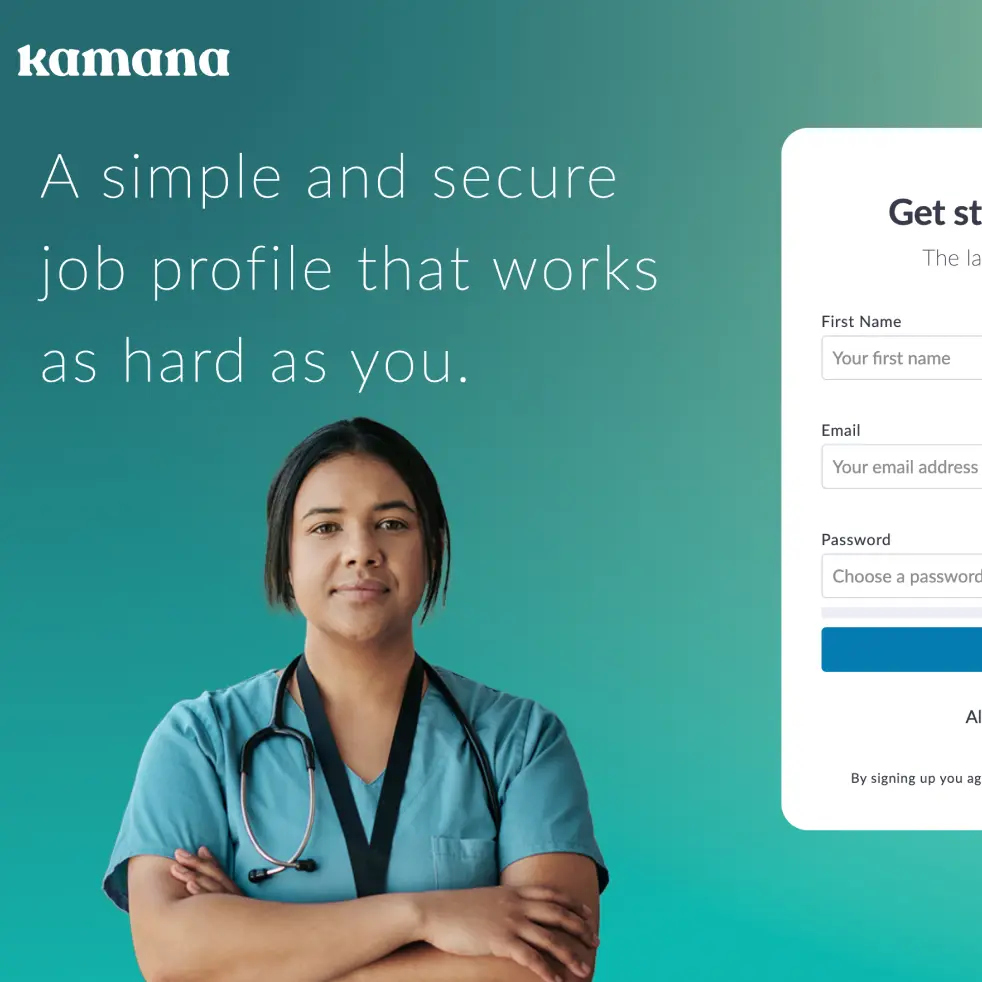 How DockYard doubled Kamana's user base and annual recurring revenue.
Product Design, Engineering
Creating detailed schedules to keep teams and budgets on track.
Product Design, Engineering
---
Our People
What brings our smart, dependable group — a bunch of people who are spread across the globe with diverse life experiences — together? An unyielding passion for solving (seemingly) unsolvable product challenges.
Meet our Team